INTENTION
Discover the theme of each pregnancy trimester and how it can affect your workouts.
MINDSET
Combat "athlete brain" and get tips for adjusting your mindset during pregnancy. Pregnancy is temporary, postpartum is forever.
MODIFICATIONS
Learn movement modifications for each trimester, so you can workout safely and comfortably during pregnancy.
OTHER CONSIDERATIONS
Pregnancy includes a lot of variables. Learn to adjust based on your core and pelvic health symptoms.
Introducing the 36-week
Pregnant athlete training program
Created by Pregnancy and Postpartum Athleticism founder, Brianna Battles, and Pregnancy and Postpartum Athleticism Coach, Heather Osby, this program has been designed to support your training from the moment you discover you are pregnant, through until delivery.
Workout adjustments are provided as your pregnancy progresses, so you can workout with the peace of mind that your movements are consistent with general pregnancy recommendations.
36-week program, split into 9 phases of 4-weeks
strength and metabolic conditioning workouts
demonstration videos for each movement
bonus educuational content
RESOURCES FOR THE PREGNANT ATHLETE: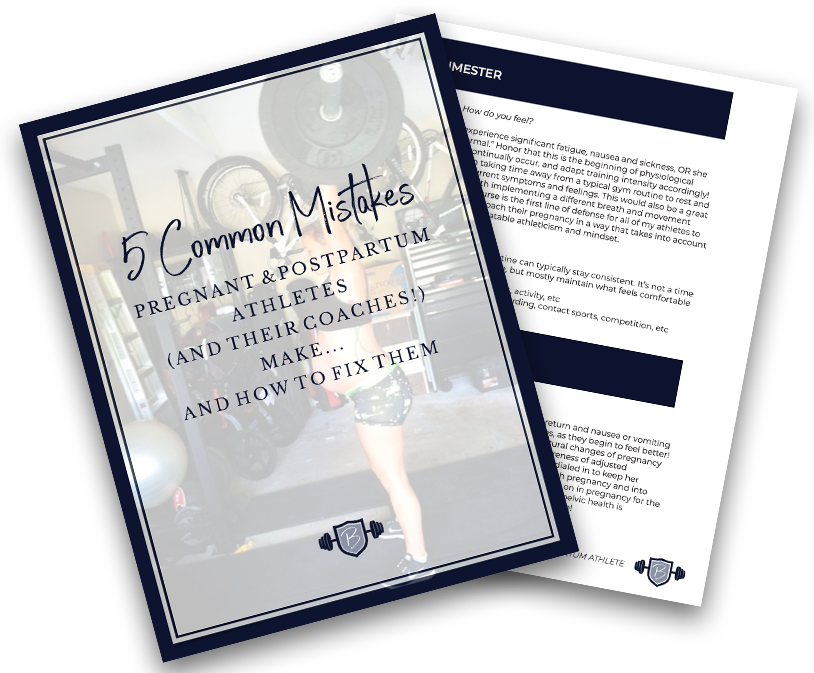 5 COMMON MISTAKES
PREGNANT AND POSTPARTUM ATHLETES MAKE… AND HOW TO FIX THEM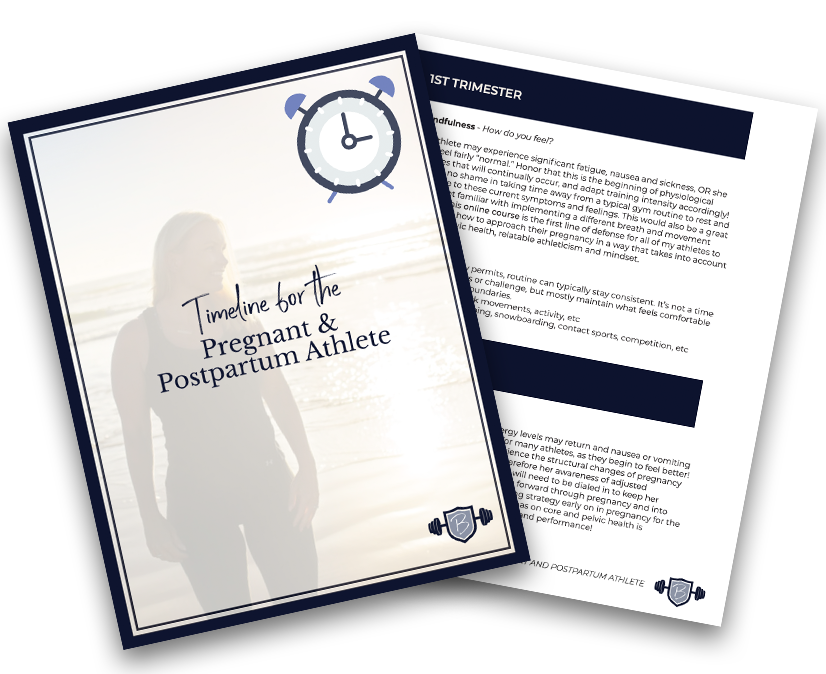 TIMELINE
FOR THE PREGNANT AND POSTPARTUM ATHLETE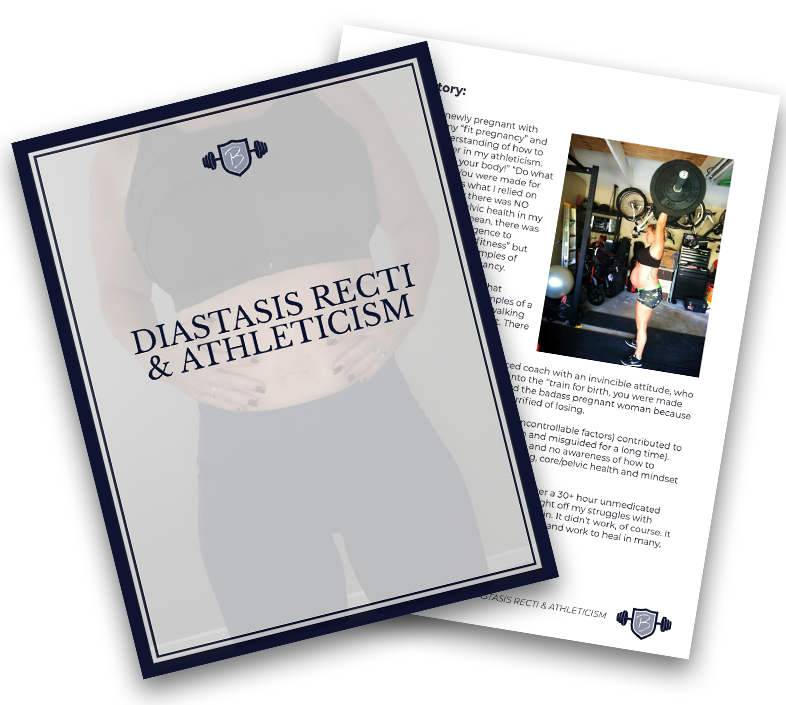 DIASTASIS RECTI
A GUIDE FOR THE PREGNANT AND POSTPARTUM ATHLETE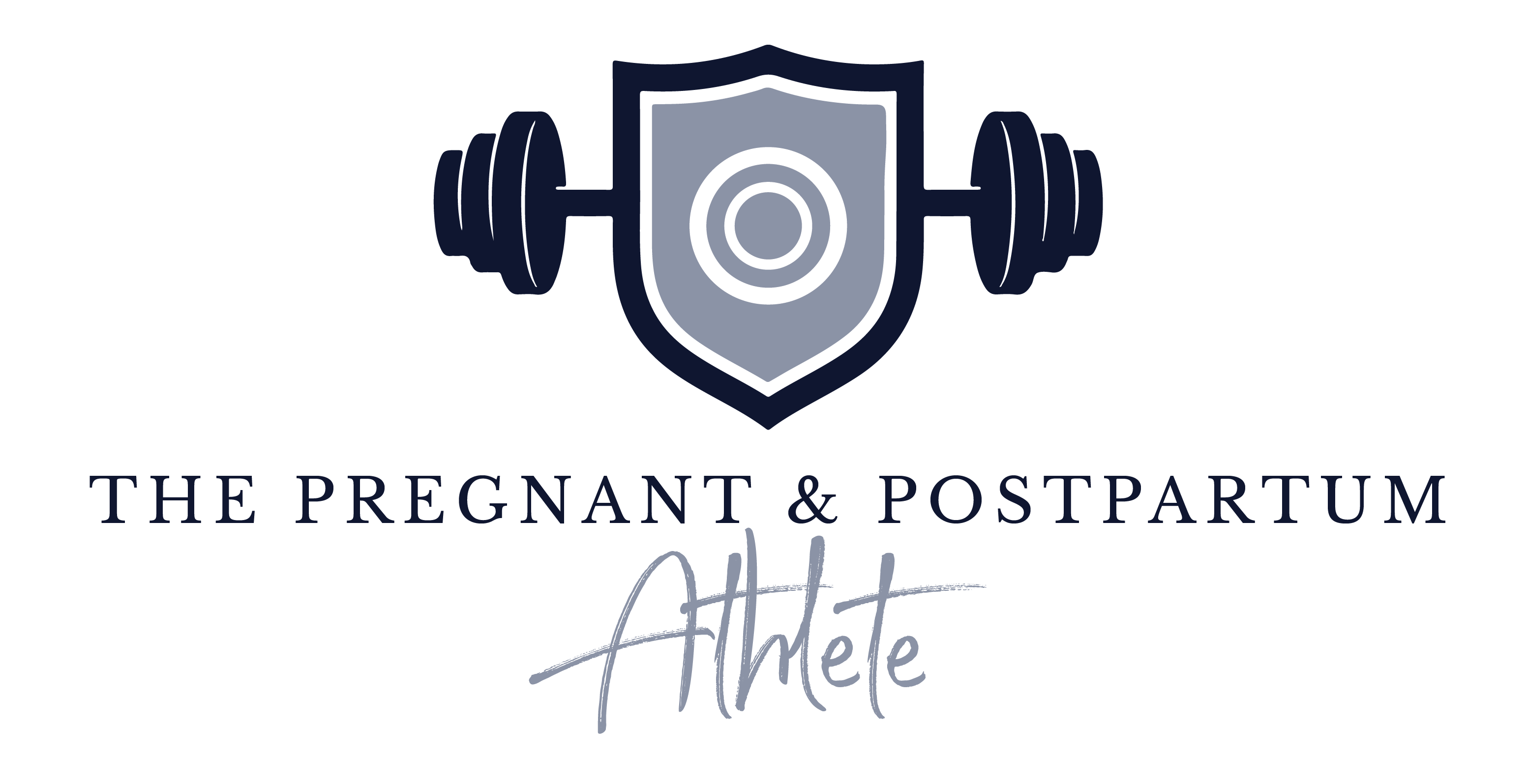 The Pregnant and Postpartum Athlete is an online, educational course that will guide you through all the considerations you need to be aware of so you can make informed decisions about your changed and changing body, training and overall mental approach to your athleticism during this chapter.
The Pregnant and Postpartum Athlete will help you know:
what to do and HOW to do it, beyond exercise modifications!
how to decide what your body is ready for (or not ready for!) and WHY
how to train with increased awareness and strategy for core and pelvic health considerations
how to adjust your mindset for longterm function, performance and overall health
PLUS, give you relatable guidance on YOUR choice of training style!