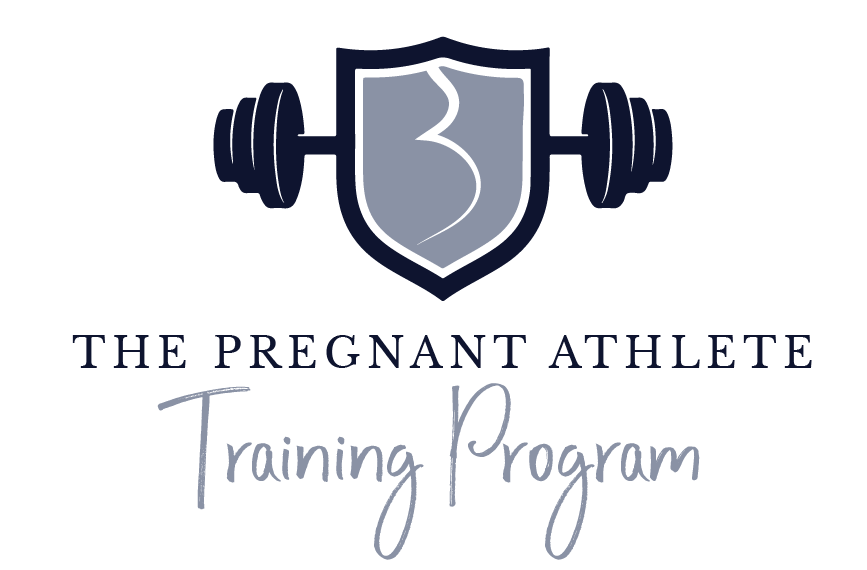 PREGNANT ATHLETE
TRAINING PROGRAM
Pregnant athletes are typically given extreme OR generic information.
Their doctors, coaches, practitioners & peers give well-meaning input, like;
"keep doing what you've always done"
"pregnant women shouldn't be exercising like THAT!"
These generic opinions are not founded upon evidence or professionalism within the pregnancy and postpartum athleticism space. So many athletes gravitate to the message they feel most comfortable with, and have typically been left to their own intuition to "figure it out".
This is not good enough information and women need more insight and considerations than what they've been given. We can encourage women to advocate for themselves, but to who? And how? Especially when the entirety of this process is not being taken into account when guiding pregnancy exercise, fitness or training.
Instead of the focus on *just* baby safety or mom's experience/comfort, we need to look at the implications of training on her core and pelvic health function and long term athletic performance or interests.
We connect the dots between women's health considerations as her body navigates so many changes, and how it implicates her fitness now and years from now. Pregnancy is temporary, postpartum is forever.
We can't control every variable associated with pregnancy, labor, delivery, birth or motherhood in general. But exercise is something we do have control of – it's something that's adaptable for the current needs analysis on behalf of her longterm function and performance from the INSIDE out.
Her body, her baby, her vagina, her fitness, her goals, and interests matters.
This starts with quality guidance during pregnancy, so that it translates into the next chapters of her life, fitness, and motherhood.
We know that education is critical so that women can be their own advocates, understand their own training needs and have the ability to actually know HOW to listen to their body. But we also know a lot of athletes just want to be told what to do so they aren't left guessing. They want confidence and trust in a process that feels unfamiliar and confusing.
We get it. We've been there. We've done it without any awareness or guidance. And we've done it with a lot of perspective and strategy.
We want to help you implement the education in ways that feel comfortable, familiar and practical. We want you to feel supported and safe while still recognizing that training is part of what you do, how you identify and what makes you feel good.
We will meet you where you are to take you to where you want to be. Let us help you.
THE PREGNANT ATHLETE TRAINING PROGRAM
Created by Pregnancy and Postpartum Athleticism founder, Brianna Battles, and Pregnancy and Postpartum Athleticism Coach, Heather Osby, this program has been designed to support your training from the moment you discover you are pregnant, through until delivery.
Workout adjustments are provided as your pregnancy progresses, so you can exercise with the peace of mind that your movements are consistent with general pregnancy recommendations.
GET THE PROGRAM
36 WEEKS OF PROGRAMMING BROKEN INTO 9 4-WEEK PHASES. EACH PHASE COMPLIMENTS THE EXACT CHAPTER YOU'RE IN.

4 WORKOUTS PER WEEK IN THE 1ST & 2ND TRIMESTER, 3 WORKOUTS PER WEEK IN 3RD TRIMESTER

4 WEEK PROGRAMMING CALENDAR OUTLINING WHAT TO DO WHEN.

STRENGTH, METABOLIC CONDITIONING, AND ENDURANCE WORKOUTS IN EACH PHASE.

DEMONSTRATION VIDEOS FOR EACH MOVEMENT

BONUS EDUCATIONAL CONTENT
All for $299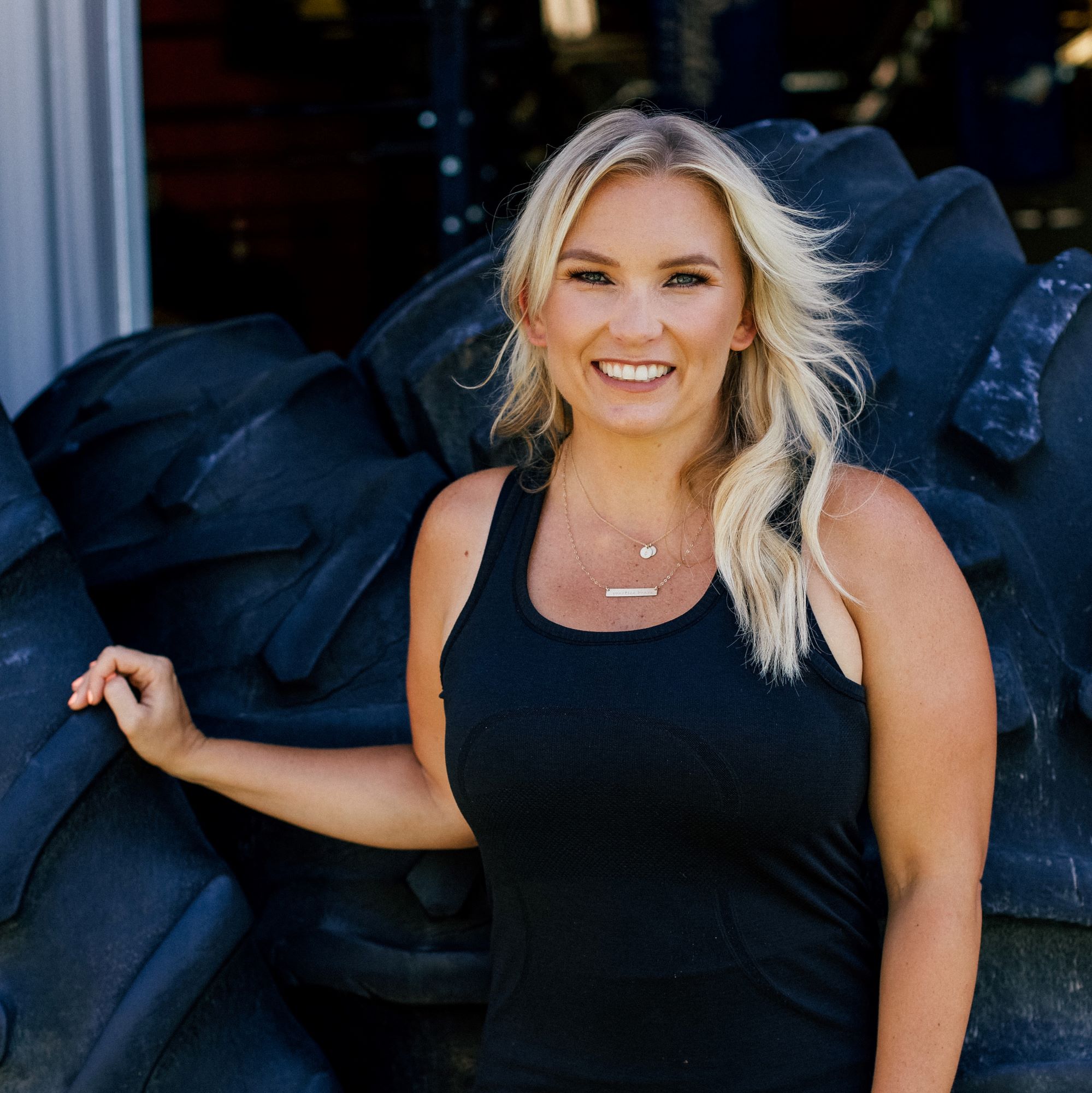 BRIANNA BATTLES
Brianna Battles is the CEO of Everyday Battles LLC and founder of the movement and education, Pregnancy & Postpartum Athleticism. She specializes in coaching pregnant and postpartum athletes, as well as educating coaches on how to help athletes navigate the physical and mental considerations of training during these chapters in a woman's life. Brianna has online courses and resources for both fitness professionals and athletes and is the founder of the movement and online education, Pregnancy & Postpartum Athleticism. She has built an international team of coaches who are equipped to work with pregnant and postpartum athletes.
Brianna is an advocate for women who want training during pregnancy and make a sustainable return to performance, lifestyle, function, career and activity in the postpartum chapter. She has been able to accomplish this not just with her own coaching efforts, but by also educating coaches to do the same in their communities and online.
Brianna has her Master's Degree in Coaching and Athletic Administration and her Bachelor's degree in Kinesiology. She is an active member of the NSCA where she is a Certified Strength and Conditioning Specialist (CSCS), and a USAW Sports Performance Coach. She has completed multiple continuing education courses and mentorships in the women's health and strength and conditioning realm.
She lives in Southern California with her husband and 2 sons (Cade and Chance).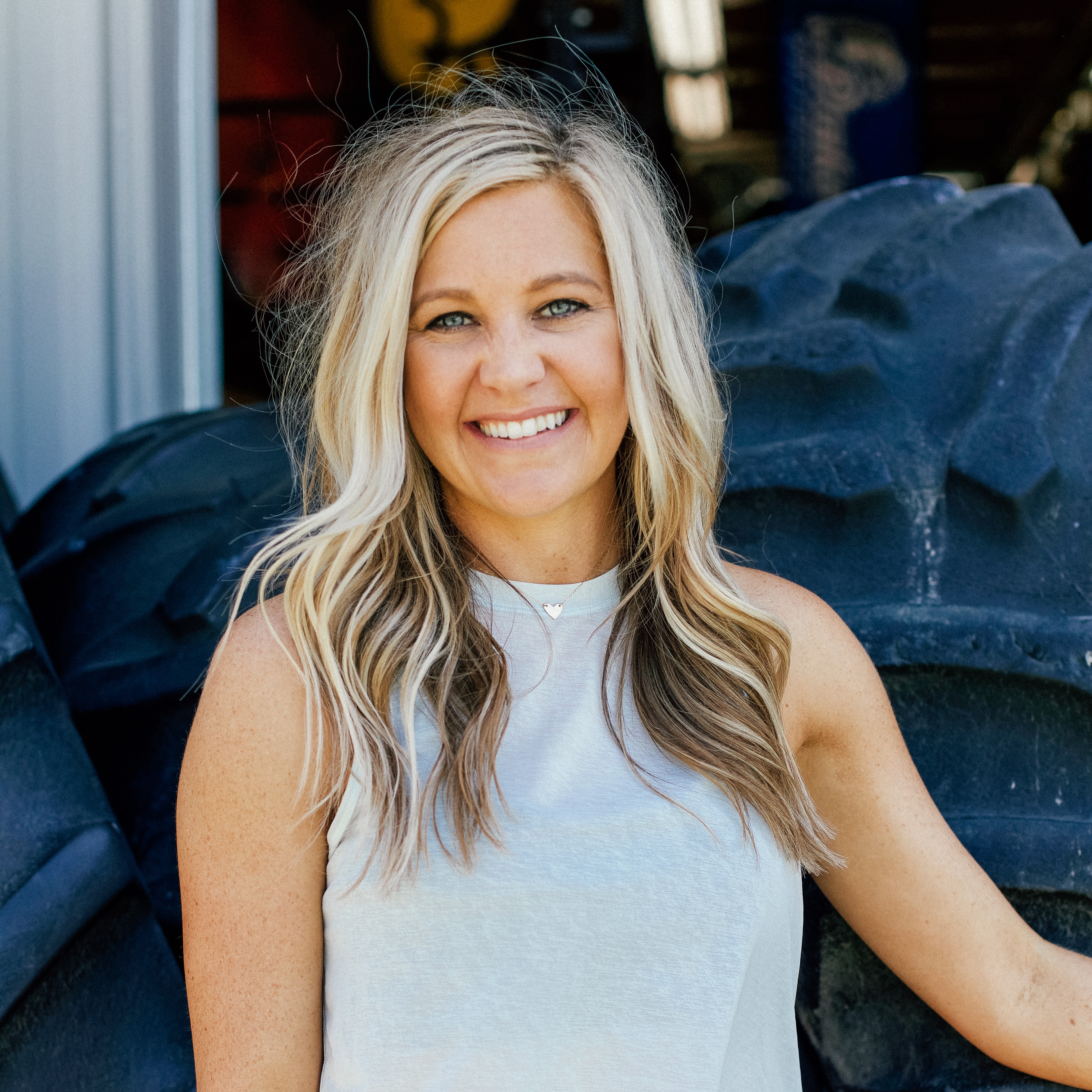 HEATHER OSBY
Heather is a Pregnancy & Postpartum Athleticism Coach, Pre/Postnatal Fitness Trainer, and Level 1 Crossfit Coach dedicated to helping moms live a fit lifestyle with no B.S. For almost 7 years she has been coaching women. Early on in her career many of them started to share with her the struggles they were having with their core and pelvic floors in the months and even years after childbirth. "Weird abdominal issues" (diastasi recti), leaking pee in exercise and life, back pain, and painful sex were common for so many of her clients. At the time. she didn't know how to help them, which was the worst feeling ever.
She was determined to learn though.  Thus began her quest to become better educated about the core and pelvic floor and how it pertains to moms who want to strength train.
In addition to her work in the pre and postnatal space. She runs a successful online fitness program designed for busy moms who want to workout, but need someone to tell them what to do and provide accountability.
She is a born and raised Iowa girl with 3 daughters of her own, 2 poorly behaved dogs, and a husband who tells the WORST dad jokes ever. When she is not working you can find her organizing literally anything, drinking a pink drink, or saying something sarcastic on the internet.
PROGRAMMING
This program has been designed to support your training from the moment you discover you are pregnant, through until delivery, with specific strength, interval and metabolic conditioning workouts.
MINDSET
Combat "athlete brain" and get tips for adjusting your mindset during pregnancy. Pregnancy is temporary, postpartum is forever.
MODIFICATIONS
Workouts are adjusted for each phase of pregnancy,  so you can exercise with the peace of mind that your movements are consistent with general pregnancy recommendations.
OTHER CONSIDERATIONS
Pregnancy includes a lot of variables. Learn to adjust your movement and breathing based on your stage of pregnancy. Also included are some crucial pelvic floor and core considerations to be mindful of.
PROGRAM FEATURES
Every week, every workout, every training cycle is made to complement the exact chapter you're in, with guidance to help you understand your own unique considerations. We give you the direction, and you get to follow along knowing you're doing what you can to navigate your training in a way that keeps you safe, your baby safe and your body healthy.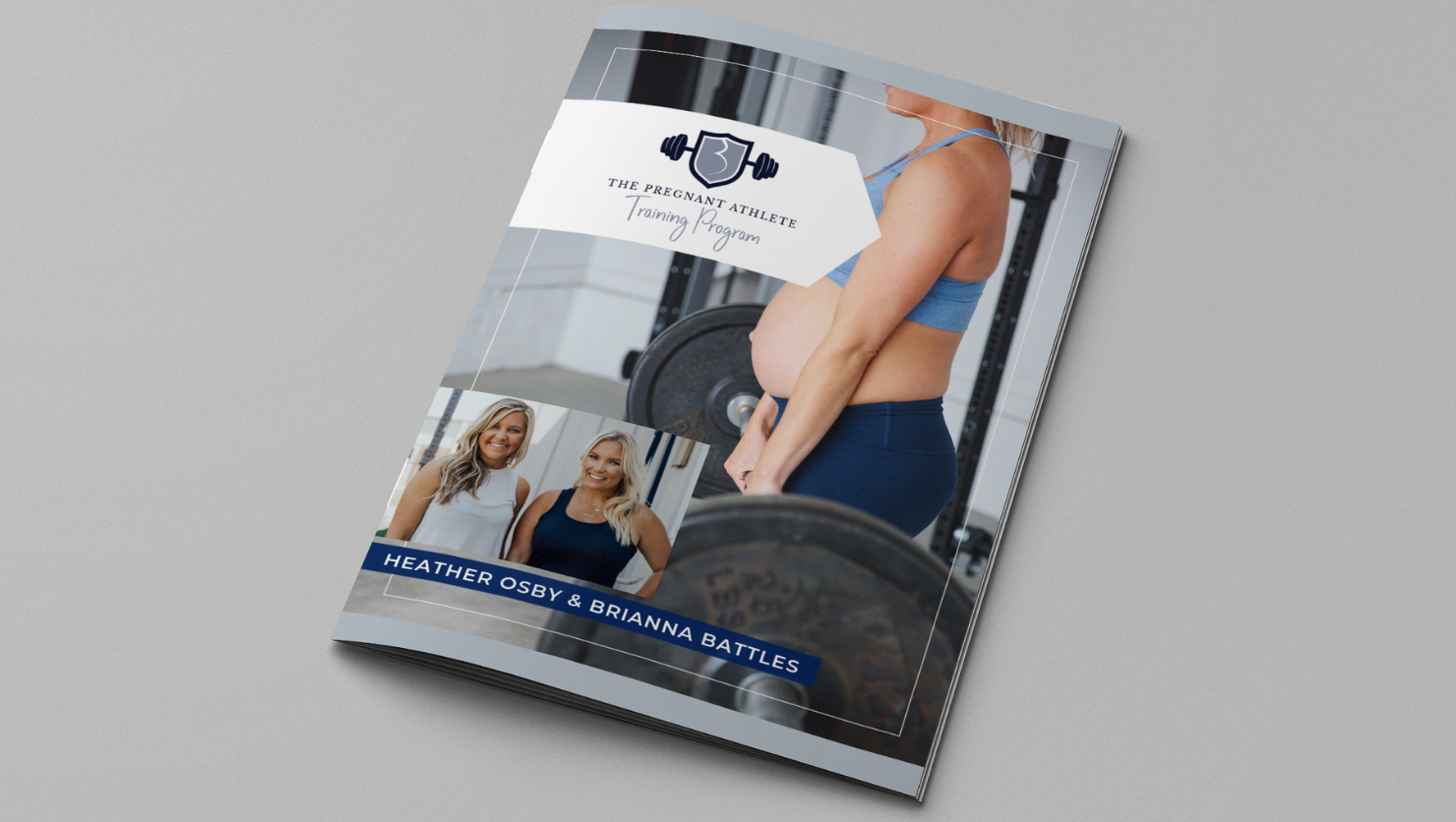 DOWNLOADABLE PDF
Download and print the easy-to-follow week-by-week workouts. 
Included are 9-phases of 4-weeks, with alternating workouts for each week.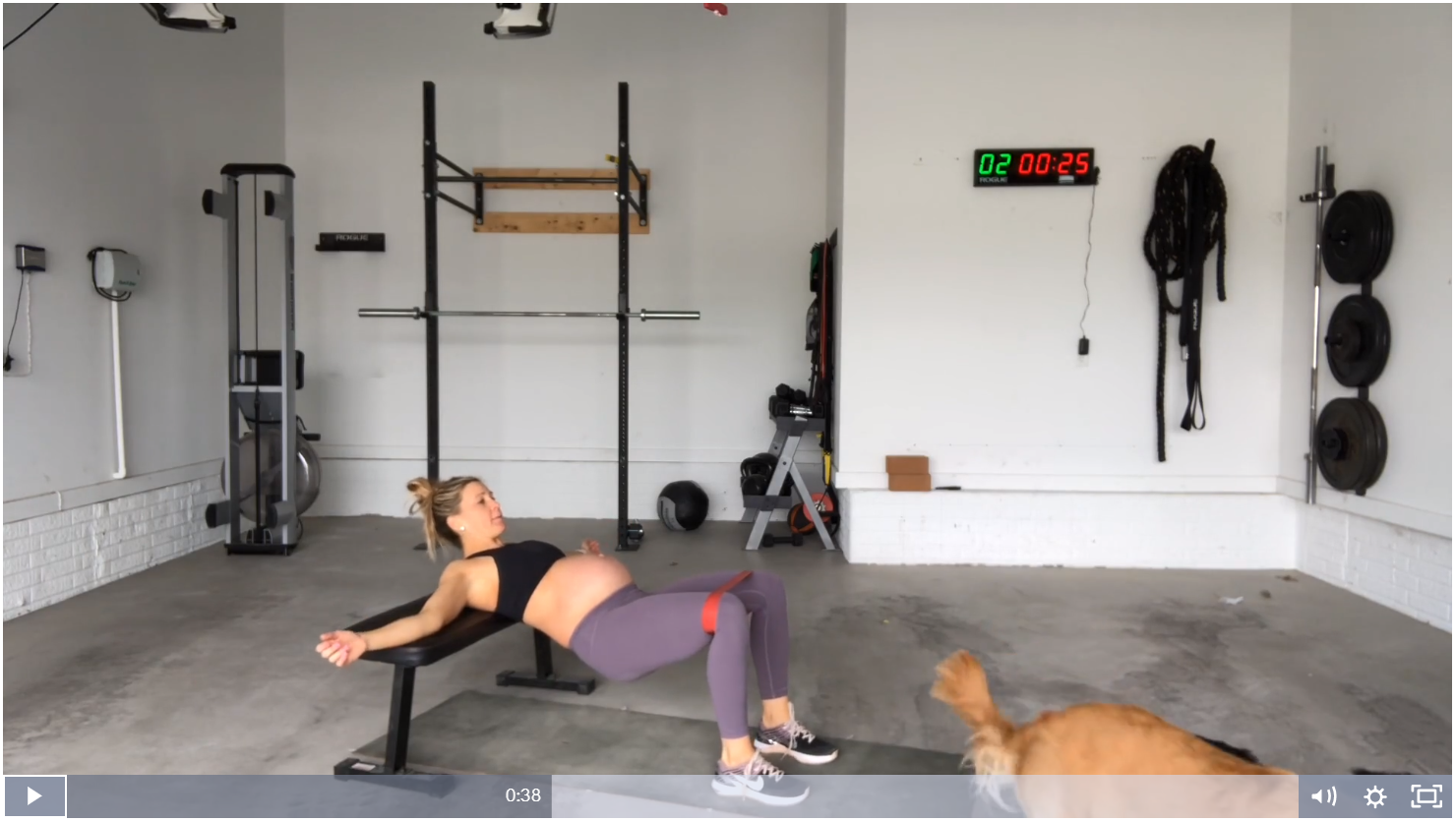 DEMONSTRATION VIDEOS
Need some extra guidance? Follow along with the demonstration videos, already organized by workout schedule for easy access. Learn how to adjust movements and breathing strategy for pregnancy.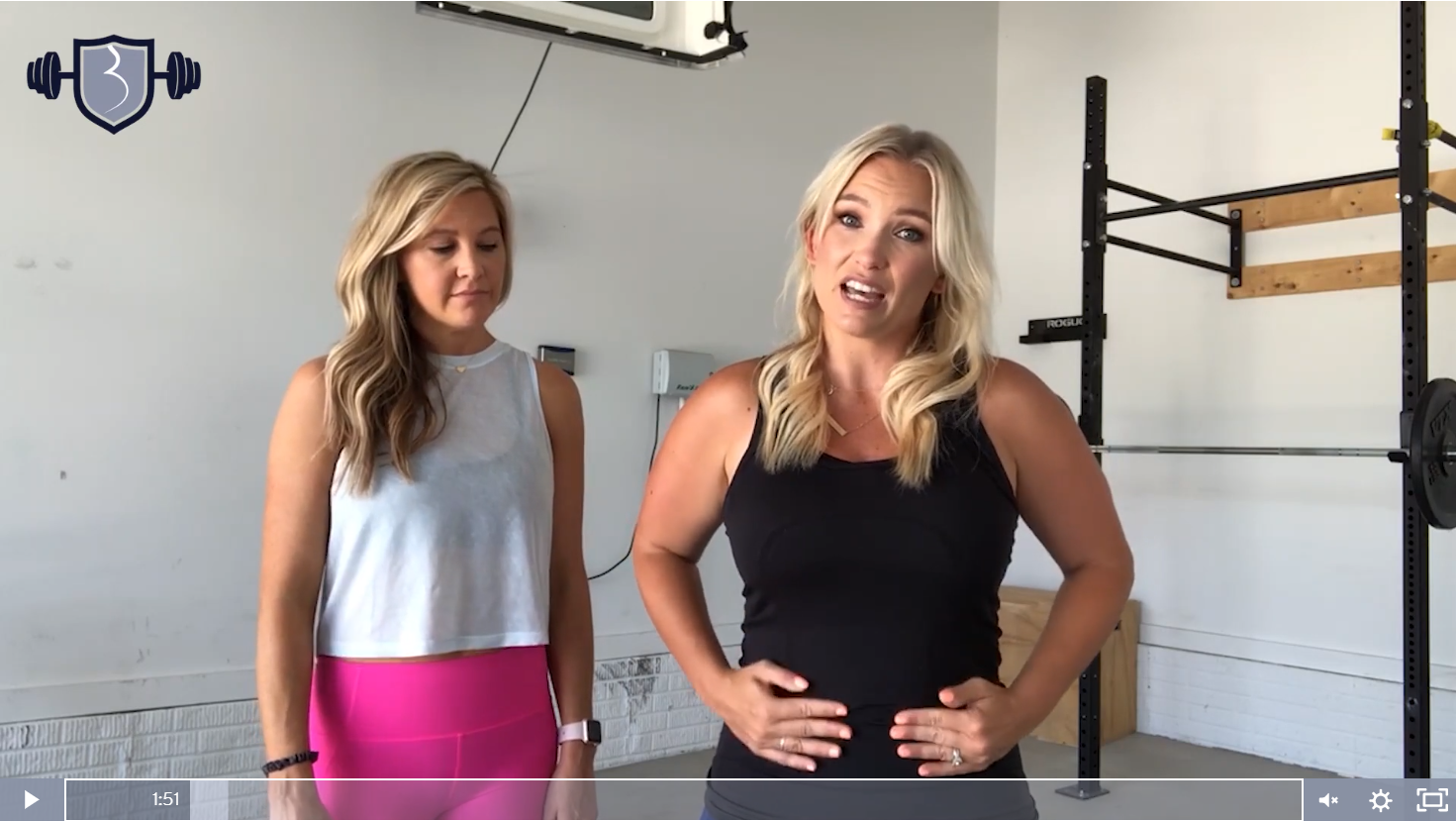 BONUS CONTENT
Dip into the "why", instead of only getting the "what", so you can understand how your body is changing during pregnancy and how exercise strategies need to be modified.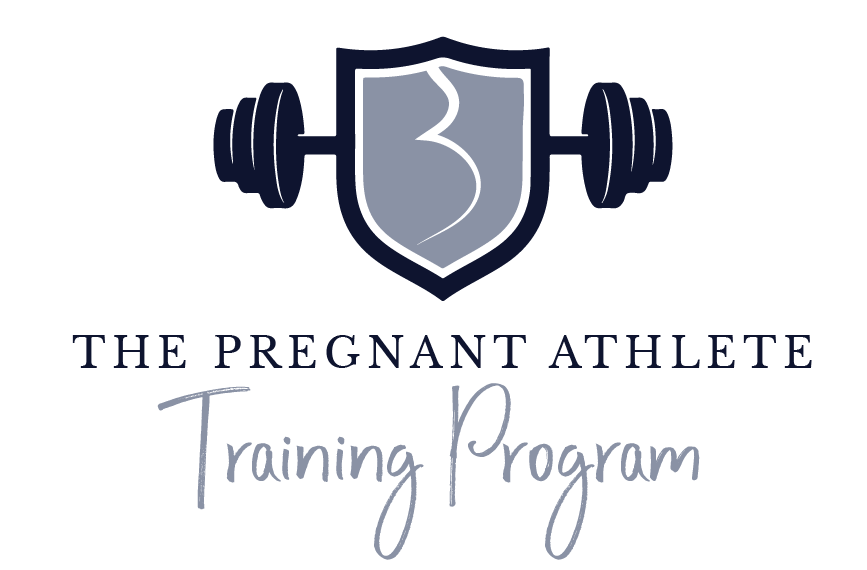 WHO IS THIS PROGRAM FOR?
Pregnant athletes who want to maintain their strength levels through pregnancy while making considerations for their core and pelvic health.
Pregnant athletes who have specific goals for their training and need a program to compliment them.
Pregnant moms who like strength training and high intensity functional fitness.
Everyday moms that enjoy working out and going to the gym. You're athletes too!
Intermediate and advanced exercisers. This is not a program for beginners you'll want to have some experience with weight training to get the most out of this program
Pregnant moms who want to maintain their training at their gym or have access to equipment at home
WATCH THIS TO LEARN ABOUT THE PROGRAM:
FREQUENTLY ASKED QUESTIONS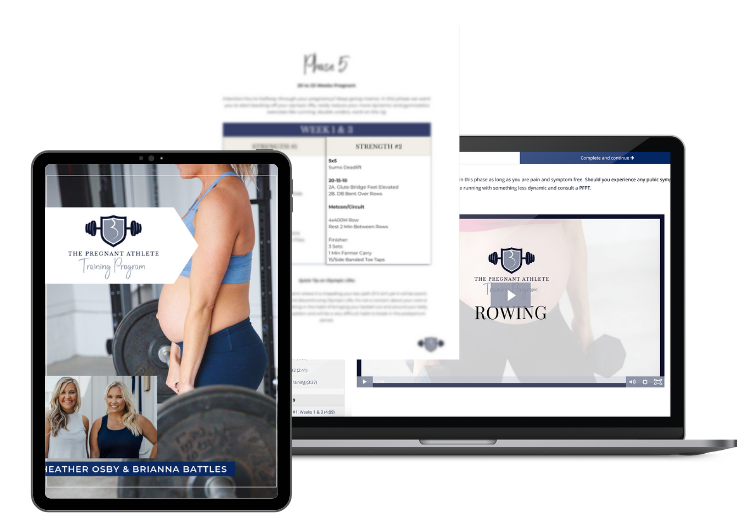 I'M ALREADY HALF WAY THROUGH MY PREGNANCY, IS THIS PROGRAM STILL WORTH IT?
Yes! Most of the adjustments to strategy and training happen after the 20-week mark anyway, and that still months and months of training to navigate. The second half of your pregnancy is truly when you need the MOST support.
CAN I SEE A SAMPLE WORKOUT?
WHAT EQUIPMENT DO I NEED?
This program is best completed at a gym, so you have full access to a range of equipment.
You will need: dumbbells, barbell, resistance bands, med ball, kettlebell, bench, exercise bike, and rower.
What format do the workouts come in?
The workouts are provided in a printable PDF AND in our program platform. In the platform, you will find the demonstration videos for each movement. As you get more familiar with the movement patterns and adjustments, you may not need to watch the demo videos for each workout. 
What if I still want to do my gym programming?
You should not do this program in ADDITION to extra programming. 
If you decide to swap one workout for your regular gym workout, that may be fine. Please be mindful of the types of movements that are recommended in your stage of pregnancy. This is not a time to over-do it!
What if I need extra modifications?
If you have unique considerations specific to your pregnancy, we recommend you consult with a Pregnancy and Postpartum Athleticism Coach. Heather offers remote coaching. Learn more here. 
How long will I have access?
You get unlimited ongoing access to the program for as long as it is available.
Should the program be discontinued, you will be given advance notice. 
Navigate your training in a way that keeps you safe, your baby safe and your body healthy.
This is a temporary chapter, but it has significant impact on who we are becoming as women and moms. We think you deserve more than being left to your own guessing, or guidance from people who just don't totally get it. We get it.
We get that it's not just about your modifications or your abilities. It's about your vagina and your interests now and later.
We get that this is part of who you are, not what you are. We get that learning how to adapt is hard and want to help you do it in a way that feels good, less stressful and less generic.
We are with you.